Poetry of Eva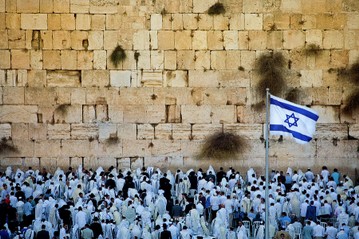 Psalm 122.6 "Pray for the peace of Jerusalem: They shall prosper that love thee."
---
Eva is the penn-name of a fantastic Christian poet from Kentucky. She has been contributing her poetry to MLC for over fifteen years. Eva has a Spirit led love for Israel and the Jewish people. Her poetry often centers on Messiah Jesus return and "End Time" events. You may also choose to visit Eva's website "
To Israel, With Love!
"
In Messiah Jesus gracious love,
Marshall Beeber (MLC director)
---